Plug Spinner/Flipper Tool
Code: ATL-02
This Plug Spinner is used to quickly rotate the plug in the right direction without relocking. Simply pre-set the nose, insert the blade and press the button. It is supplied in a red fabric storage pouch with hook and loop fastening.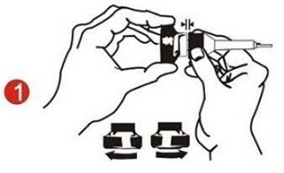 It can be setted in both sides to right and left.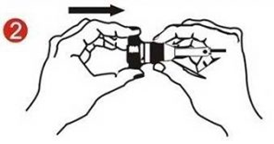 It is pressed forward while setting it up.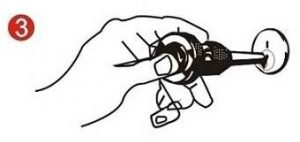 Holding it like a syringe, it is inserted into the keyhole of the lock.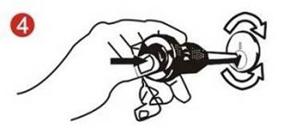 When you leave the the key cylinder less than a quarter turn press the rear trigger button to derive a quick turn. You will see that the tube rotates without the pins re-set itself.